When Lucidity Australia sets about designing new products often there is a problem that needs solving. Solve the problem and you can be assured you will make sales provided the solution is safe cost effective, industry friendly & ROBUST.. This is the very foundation of Lucidity's Australia's being. We have so many companies relying on us to solve electrical conundrums that it is important with any solution you do not introduce NEW issues. These issues can be surmised in three very simple categories, mechanical, electrical and environmental.
Many of these tests are validated in a test lab using simulations prior to release to any market, but there is nothing like getting materials back from the field for inspection as an extended commitment to the longevity of products. Luckily Lucidity has a great end user network to lean on in order to offer a test platform and all these folks are as committed to the industry as we are. We really have the same commitment to safety and innovation to create economical and valued solutions to keep vehicles making money for their owners whilst maintaining safe operation.
All too often we see a brands name being the foundation of a safe solution when in fact they do the complete opposite. Commodity shelf based brands do not offer the solutions Lucidity Australia does.
One such solution in the past 12 Months is the Lucidity IDM Series Junction Box.
Recently Lucidity Australia exchanged two junction boxes from one of the first Drake deck widener kits designed for plug & Play. The reasons for this is twofold, getting materials back from the market for further validation and to offer NEW components into the field for testing.
Taking a look at all junction box materials exchanged the external elements of the products are well and truly covered in the everyday rigours of the transport industry, these include Dust, Grease and Mud.. On initial inspection, the junction boxes have maintained their shape and form with no warping and or damage to the external elements.
After removal of the outer cover, the internal inspection reveals a very different story.. No Grease, No Dust and No Water. So environmentally and mechanically we have passed the 12 month test but how about electrically? Within these junction boxes is some complex power regulation. We can take any voltage input, 12, 24 or reduced 24V as found in the trucking industry and produce a constant 12V supply to power components such as grease units and steer locks. Connected to the oscilloscope we are showing no degradation to the electrical output and all the filtering and energy suppression circuits are working correctly.
We are very grateful to David Mendelson from Independent Transport Equipment for having faith in our company and products and taking some time out to ensure we can keep testing and developing together for the good of the industry.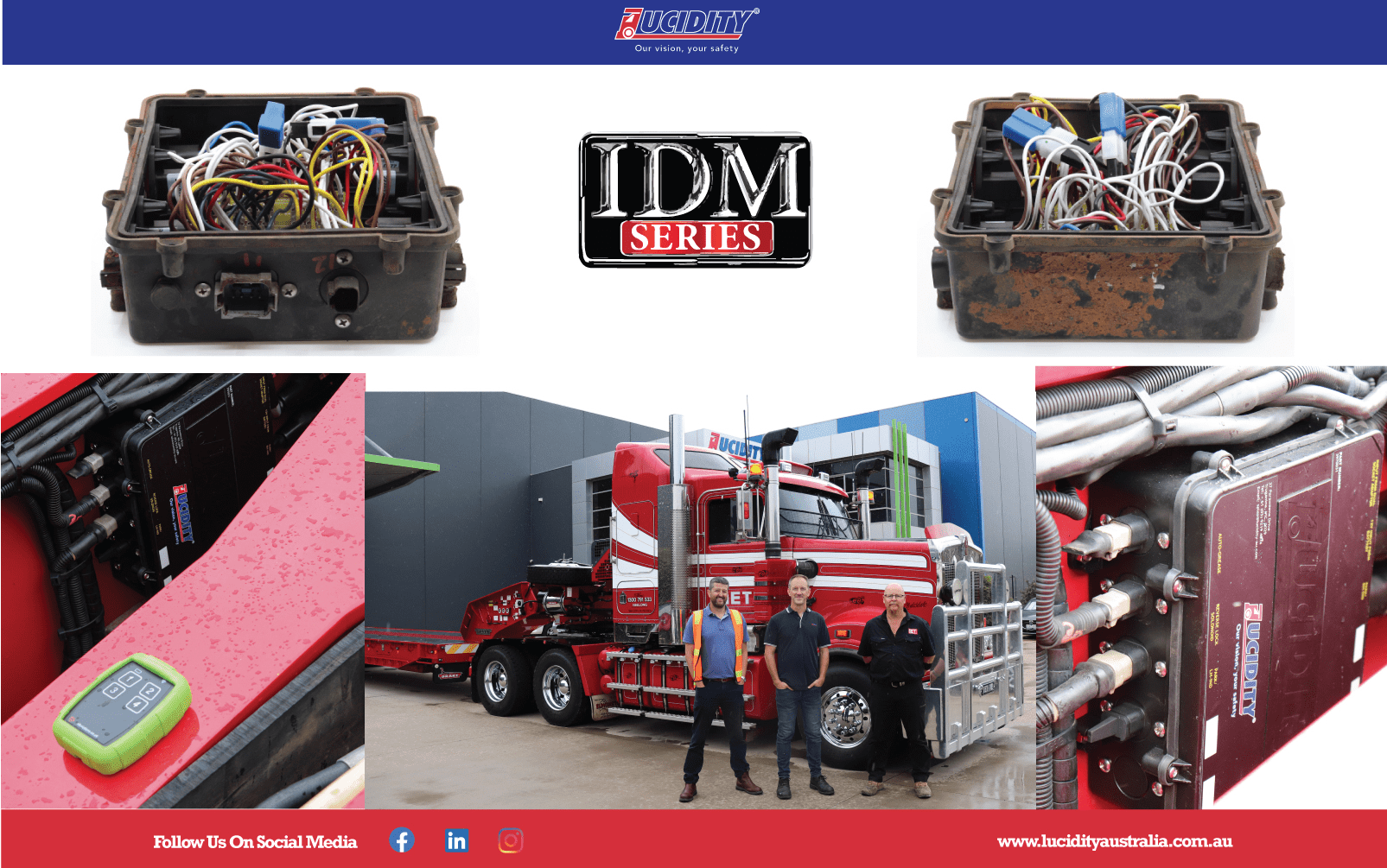 https://lucidityaustralia.com.au/wp-content/uploads/2021/01/Thumbnail.jpg
800
800
admin
https://lucidityaustralia.com.au/wp-content/uploads/2019/05/Lucidity-Logo-Work-Lamp.png
admin
2021-01-14 04:14:24
2021-01-14 04:14:24
Lucidity Australia are Committed to Quality Solutions