Midland Trailers is well established and known within the Trailer industry for their Quality products and knowhow. Established in 2006 Midland quickly found their foundations in the dog trailer market building specialty trailers for earth moving. It is highly rewarding as a key supplier to see the evolution of Midland's business and the diversity of products they now bring to market including highly complex PBS combinations.
The business relationship really moved up a notch when the concept of trailer kitting was introduced to the team at Midland. In a very short time, standard trailer kits were being fitted to the entire Midland product range. Kits are delivered specifically for each trailer build and are inclusive now of all the electrical technology in the Lucidity Australia arsenal. Lighting, wiring, DC Charging and Dangerous Goods options are all 100% designed specifically for transport as an integrated plug in package.
Not only is Lucidity Australia a valued supplier to Midland but we are a very good resource for solving electrical incompatibilities that are often ignored within the industry. A partnership where information is shared such as this one, for us at Lucidity Australia has helped create some ground breaking industry solutions that assist everyone.
After a very solid 10 years working with the team at Midland we would like to thank them for having so much faith in our ability as a key supplier and we wish them even more success in the future.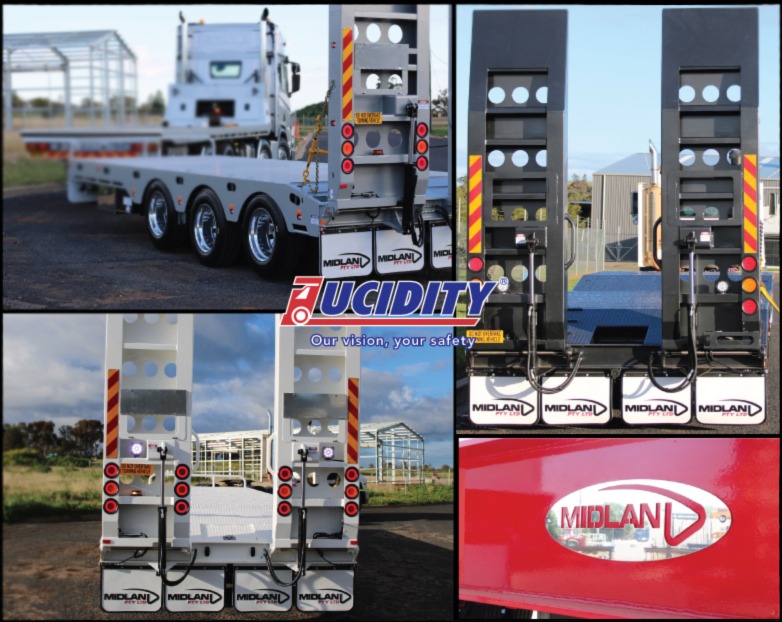 https://lucidityaustralia.com.au/wp-content/uploads/2020/09/Midland-logo.jpg
800
800
admin
https://lucidityaustralia.com.au/wp-content/uploads/2019/05/Lucidity-Logo-Work-Lamp.png
admin
2021-01-25 00:23:36
2021-01-25 00:23:36
Lucidity Australia & Midland Trailers Celebrating a 10 Year Partnership…