Temperature-controlled road transport manufacturer and repairer, Fibreglass Transport Equipment, enhances its refrigerated trailer builds with wiring harnesses and safety lighting from Lucidity Australia.
Fibreglass Transport Equipment (FTE) has a strong relationship with Lucidity Australia dating back to 2015 when the business, according to FTE General Manager, Marcus Reid, was on the lookout for a new wiring harness solution.
"The Lucidity OMP wiring kit met all of our requirements for ease of connection as well as the simplicity of the connector," he says. "We have worked closely with Lucidity's research and development team to design and manufacture a FTE reflector that utilises a Lucidity surface mount lamp for fitment to our units. This year about half of 2021 trailer builds have had these lamps installed."
Lucidity Australia supplies all of FTE's main harnesses for its lead and pan trailers. Marcus says FTE also worked with Lucidity to design and manufacture a rollback control switch and panels which have also been used on all FTE lead trailers since 2016.
In 2017, FTE utilised the Lucidity/Charge Plus Timer switch for interior lighting.
"These switches feature a low voltage detection system which prevents the battery for our refrigeration plants from going flat," Marcus says – adding that FTE was also the launch customer for the Visual Dock Assistant (VDA) system which debuted at the 2019 Brisbane Truck Show. "FTE has also changed lead trailer charging systems to the Lucidity Battery Charger with in-built Voltage Sensitive Relay (VSR) on all lead trailers as of October 2020."
Lucidity Australia has also worked with FTE to provide components and systems that complement FTE's build styles.
To continue with this article please click the button below: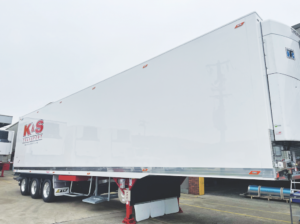 https://lucidityaustralia.com.au/wp-content/uploads/2022/04/TM0721-Lucidity-FTE-scaled.jpg
2318
2560
Lucidity
https://lucidityaustralia.com.au/wp-content/uploads/2019/05/Lucidity-Logo-Work-Lamp.png
Lucidity
2022-06-16 22:50:39
2022-06-16 22:50:39
The illumination